David R. Guttery
RFC, RFS, CAM
Durable Retirement Income: What It Is and Why It's Important
When reading about retirement income, you may see the term "durable" used. In this context, durable refers to retirement income that you can't outlive, that the market can't take away, and that will not erode.
Durable income can be a key part of your retirement strategy and financial planning.
Examples of durable income include Social Security and or pension income.
For the income to be "durable," there must be guarantees that the investor can rely on for the production of that income. In contrast, non-durable income is earnings from a non-guaranteed source.
As retirement planners, we hope that the performance of the underlying source is consistent enough to support income over time, but we have no guarantees of that income being durable.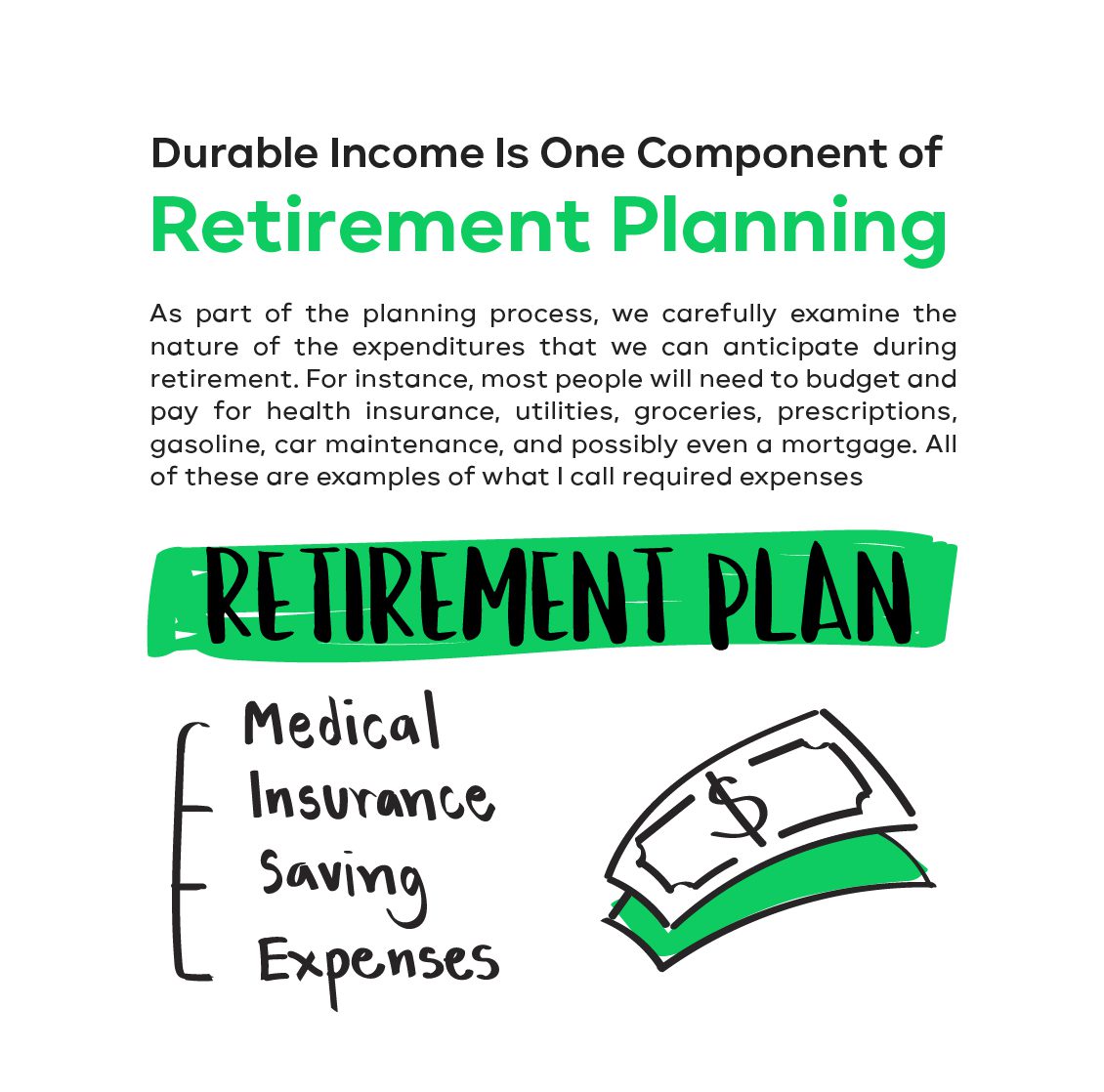 Durable Income Is One Component of Retirement Planning
As we've discussed in other articles, everything that we do for our clients is the result of extensive planning and a view toward financial stability and smart portfolio management.
As part of the planning process, we carefully examine the nature of the expenditures that we can anticipate during retirement. For instance, most people will need to budget and pay for health insurance, utilities, groceries, prescriptions, gasoline, car maintenance, and possibly even a mortgage. All of these are examples of what I call required expenses.
A client must have, at a bare minimum, enough income to cover these required expenditures. If possible, we need to pay for these with durable income.
Variable expenses, on the other hand, include travel and leisure, gifts, and other non-essential expenditures. We want to have enough income to cover these, but if the source of that income suffers a protracted or severe decline in value, then we have the option of reducing or interrupting those expenditures until the income returns. This is an example of variable non-durable income.
Securing Durable Income: Mixing
Assets, Minimizing Risk
For durable income needs, we often employ tools that offer guarantees of income that also allow clients to manage risk. Other tools may offer guarantees of principal as well as income, but the main goal we seek is to remove risk from the production of the income that must be durable. Beyond that, we often also use tools that focus more on the growth of principal within defined parameters of risk.
From this, we can draw on the variable income as needed, but also do so without inherent guarantees. Ultimately, we're left with a mix of assets and platforms that efficiently addresses the holistic income needs of clients.
Again, there is no one-size-fits-all answer when it comes to retirement planning and income production. Each client and each plan is unique and is based on needs, goals, and available resources.
With high US inflation and rising interest rates, traditional approaches to income generation may not be as appealing today as they were a few years ago, and this makes financial planning all the more important.
If you have questions about financial planning in Alabama, I would encourage you to call us and schedule a meeting so we can review your plans and goals to see if your approach to income generation is sustainable.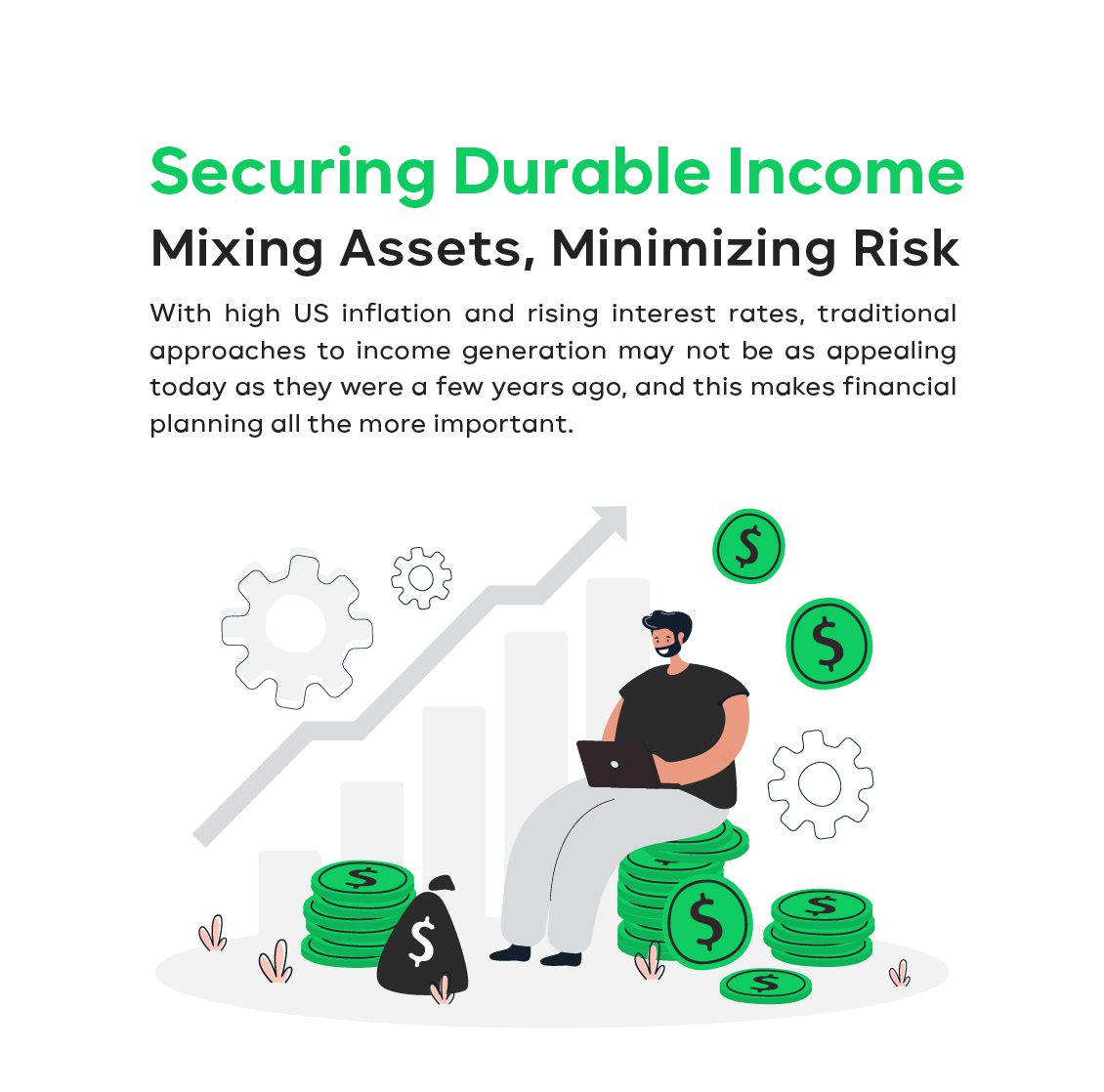 *David R. Guttery, RFC, RFS, CAM, is a financial advisor and has been in practice for 31 years. He is the president of Keystone Financial Group in Trussville, Ala. David offers products and services using the following business names:  Keystone Financial Group – insurance and financial services | Ameritas Investment Company, LLC (AIC), Member FINRA / SIPC – securities and investments | Ameritas Advisory Services – investment advisory services.  AIC and AAS are not affiliated with Keystone Financial Group. Information provided here is gathered from sources believed to be reliable; however, we cannot guarantee their accuracy. This information should not be interpreted as a recommendation to buy or sell any security. Past performance is not an indicator of future results.
Have a question? We'll be glad to answer it for you.